We've talked a lot in the past about market intelligence and some of the fascinating ways that lenders are using that intelligence to be creative in how they do strategy. We all want to be forward thinking and stay ahead of the market but one thing that we always hear is about lenders being capacity constrained. They manage all prices up or all prices down and manage to a certain number of applications.
So are there easier and faster ways to put a strategy into market while you still figure out the best long term strategies? The answer is yes. Find out how in this edition of 3MB where Joe Zeibert goes over how lenders can use Margin Setter in our tool to quickly implement a strategy into market and stay on that strategy day after day. Instead of spending countless hours researching, you could see right then and there the tweaks you need to make to stay on the strategy that's best for you.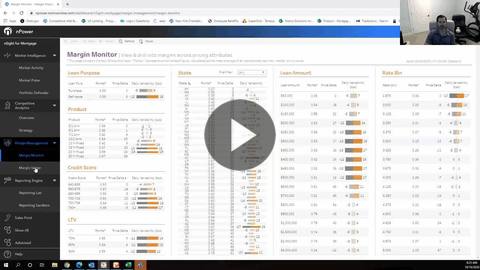 Want to learn more about Nomis Mortgage? Jump on a call with one of our mortgage pros and let's chat about your goals and how you can leverage our tool to help you reach them.